From 20th until the 22nd of August, the URI MENA team visited the Abu Abdullah Camp in Mafraq. Our stay aimed to introduce creative, new ways of dealing with stress and how to perceive and allow different emotions. This is a short report about an unforgettable three-day trip to Mafraq:
More than seven years ago, Abu Abdullah moved with his entire neighborhood from Syria to Jordan. At first, they stayed in tents, but soon they built an impressive, sustainable community themselves. It started with one family selling their tent and buying the necessities to make a small house. Today, everyone has their own concrete home, and the surrounding looks beautiful. Abu Abdullah and his community developed roads to the community, planted more than 100 trees, constructed solar panels, and now keep animals.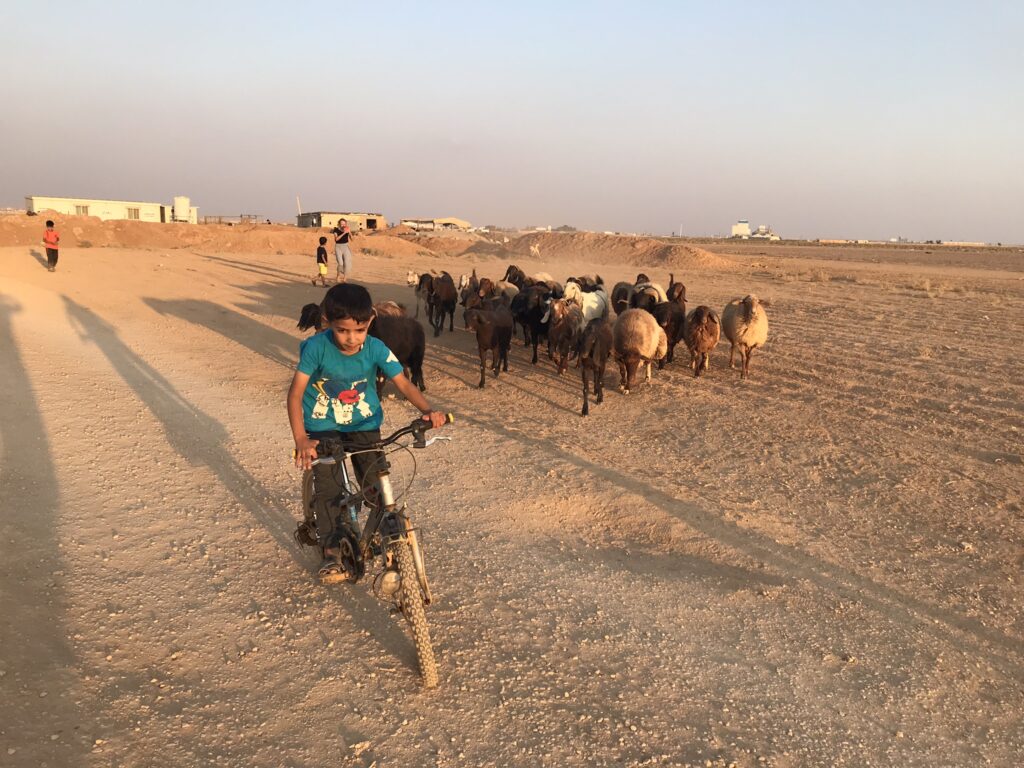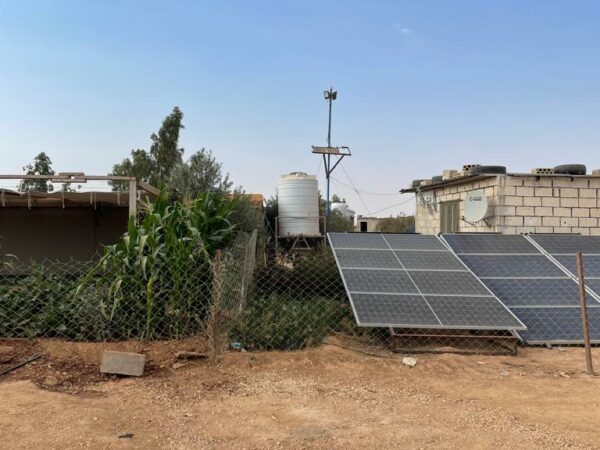 We arrived on Saturday morning and started with funny icebreakers. The participants were younger than expected, but we quickly adapted to the new circumstances and changed our plan according to the children's needs. These kinds don't get tired! Their energy level is impressive, so we spend a day full of funny games, English lessons, laughter, and curious questions. I was amazed by the children's lack of fear of contact and eagerness to express themselves. 
Sunday was dedicated to learning about a variety of methods to relax. Twelve little games and exercises like breathing techniques or creative craft work are intended to help children zone out when needed. Most of the exercises can be done individually; others foresee working with a partner. Seeing these children embrace the tasks and mutually support each other was beautiful. In the evening, we arranged a little movie night and watched "inside-out". Although it's a children's movie, also adults can learn much through watching it. First, the animated film personalizes emotions like anger, fear, disgust, grief, and joy. Then the interaction of these characters is shown as it happens in the mind of an 11-year-old girl. As a result, the viewer is immersed in the fascinating world of feelings, dreams, desires, and memories. It becomes clear that no feeling can do without the other, as every emotion is essential, valuable, and part of life. It is a straightforward message but so significant and complex.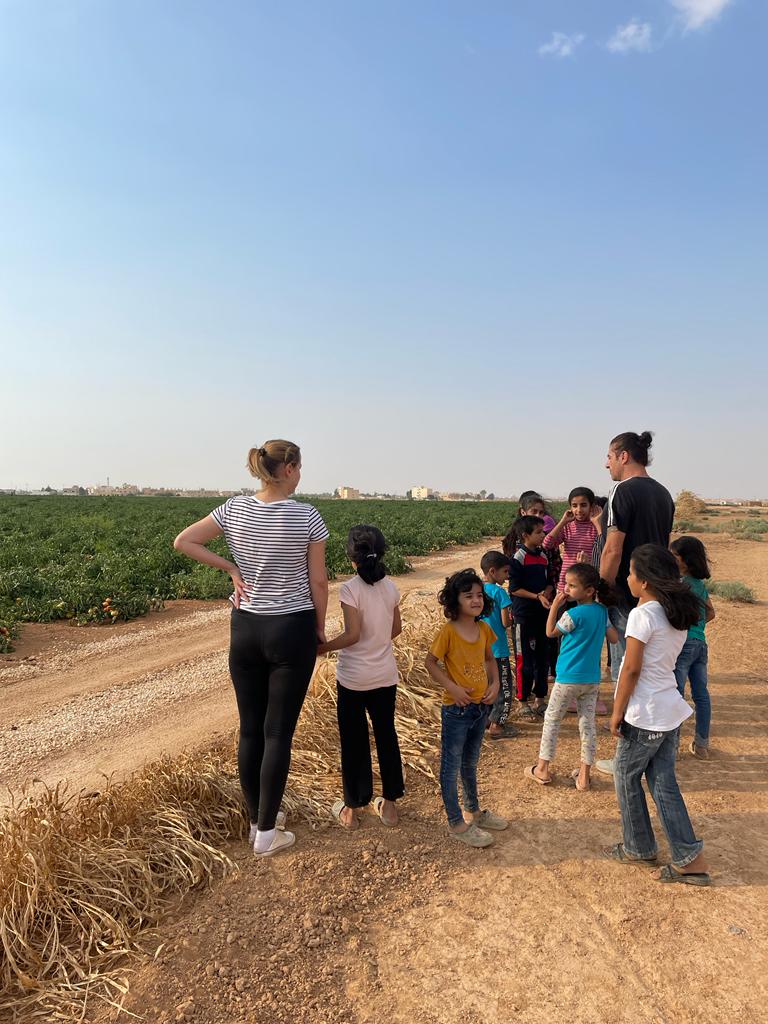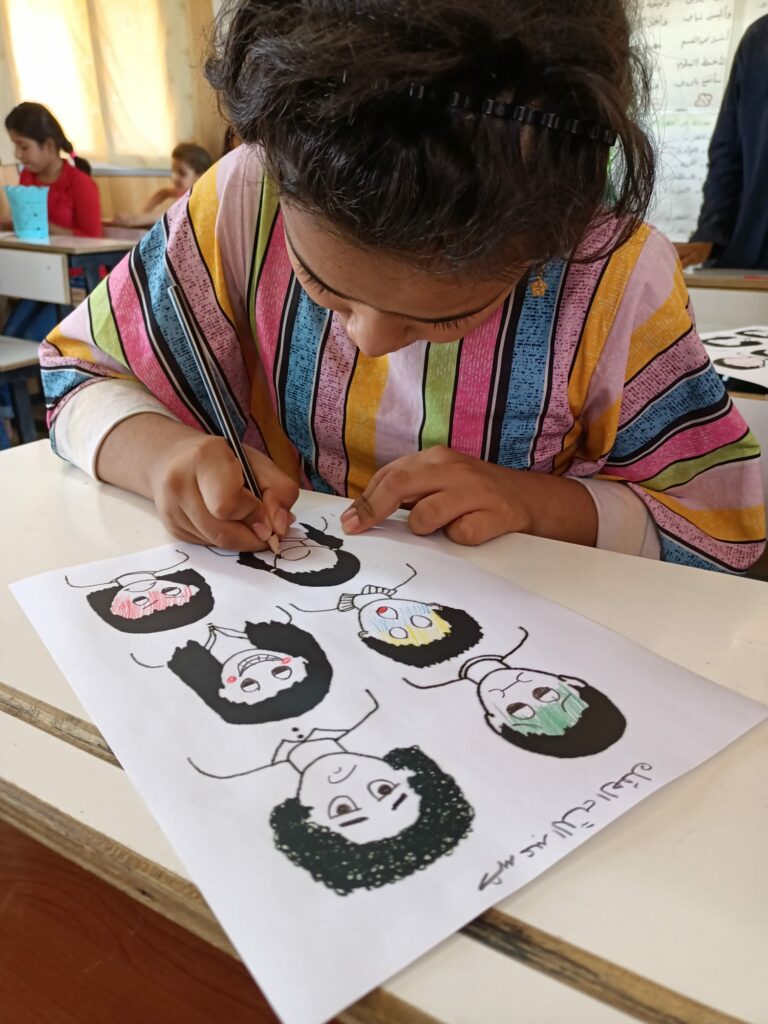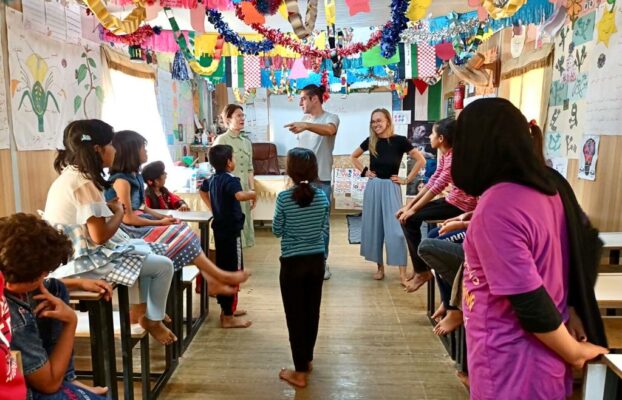 On our last day, we finished with fun activities and trust games. Every child was so thankful for our visit and was happy to have learned much about different stress-release methods and other valuable exercises for their future. For sure, it was a give-and-take. We also learned much from the community's kids and their parents. Their warm welcoming and great hospitality were outstanding! We immediately felt like part of the family and are looking forward to coming back soon.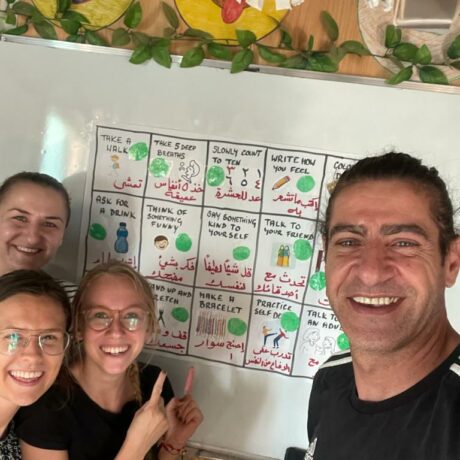 This wasn't the first time the URI MENA team visited the Abu Abdullah Camp in Mafraq. Here you can read about our trip in April 2022 to hand out food packages. 
Also, if you're interested where and how Abu Abdullah and his community lives. Don't miss this video: