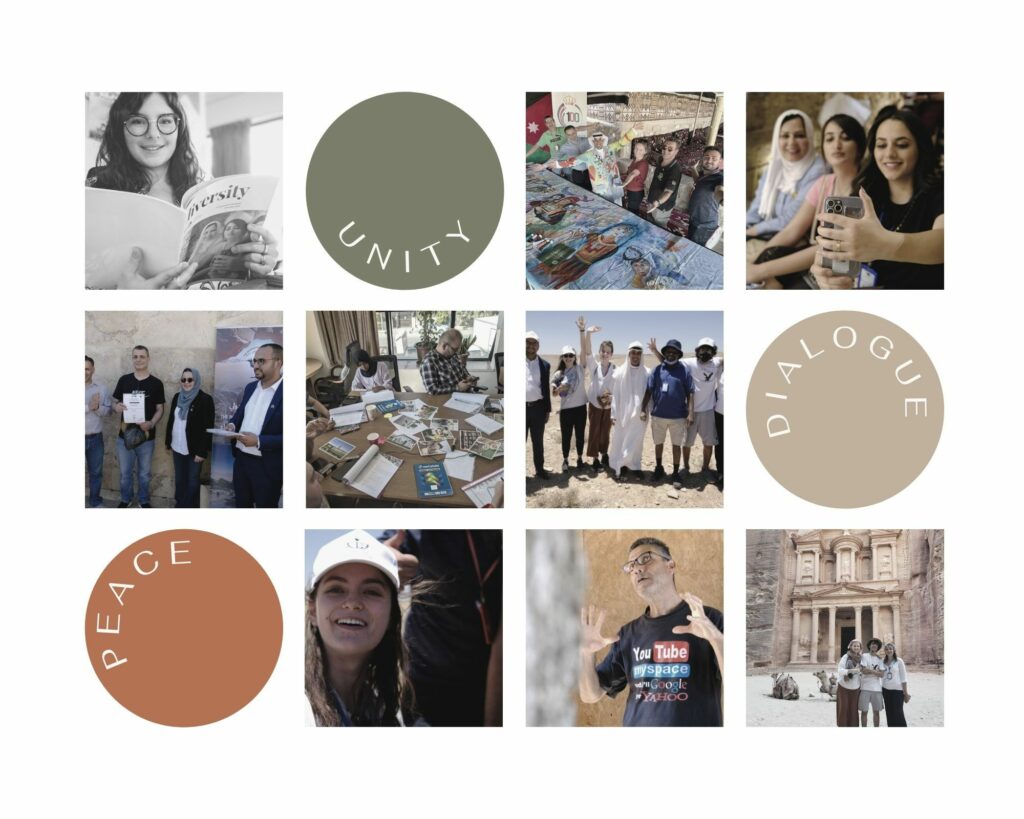 The worlds largest grassroot movement for peace transformation
United Religions Initiative – Middle East & North Africa (URI MENA) is a non-profit organization that aims at promoting enduring and daily interfaith cooperation to end religiously motivated violence and to create cultures of peace, justice and healing for the earth and all living beings. Though it is an autonomous entity, URI MENA serves as the regional hub of the global organization, United Religions Initiative (www.uri.org).
The shared wisdom of our knowledge makes the world a better place
The URI office in Jordan guides and supports URI MENA's affiliate groups (called Cooperation Circles) to fulfill their aspirations while contributing to the wider URI mission. URI MENA Cooperation Circles (CCs) welcome and honor diversity. Each group has a minimum of seven members and includes people from at least three different religions, spiritual expressions, or indigenous traditions. Individuals, associations and organizations can join a Cooperation Circle. The CCs are the heart of URI MENA's work and are created by people who share a common vision: that our religious and spiritual lives, rather than divide us, can guide us to build community and respect for one another. 
Empowering youth initatives to strenghten civil society
URI MENA supports the work of over 90 CCs spanning across 14 MENA countries. All our Cooperation Circles follow the URI principles. The CCs are engaged in different activities on the local, regional, and global level to promote interfaith cooperation, peacebuilding, intercultural understanding, empowerment (particularly for less fortunate youth), social inclusion, community service and environmental protection. URI MENA has succeeded in deepening understanding and cooperation among the historic faith communities and ethnic groups in the MENA region, as well as empowering youth initiatives to play a vital role in building their societies.
Engaged locally, connecting globally
Each year, URI MENA organizes a regional assembly for MENA CCs to enhance their interfaith and peace-building competencies. Additionally, the gathering enables CCs to network, exchange ideas, and share resources.
Visit our Facebook page: https://www.facebook.com/mena.uri