The URI MENA including three Cooperation Circles, Desert Bloom, Jordan Seeds of Peace and Mercy, went on a field trip to Abu Abdullah´s self build community in the outskirts of Mafraq. He moved with his entire neighborhood from Syria to Jordan some years ago. During our visit, he shares his personal story, and how he managed to get his sustainable village registered as a residential area.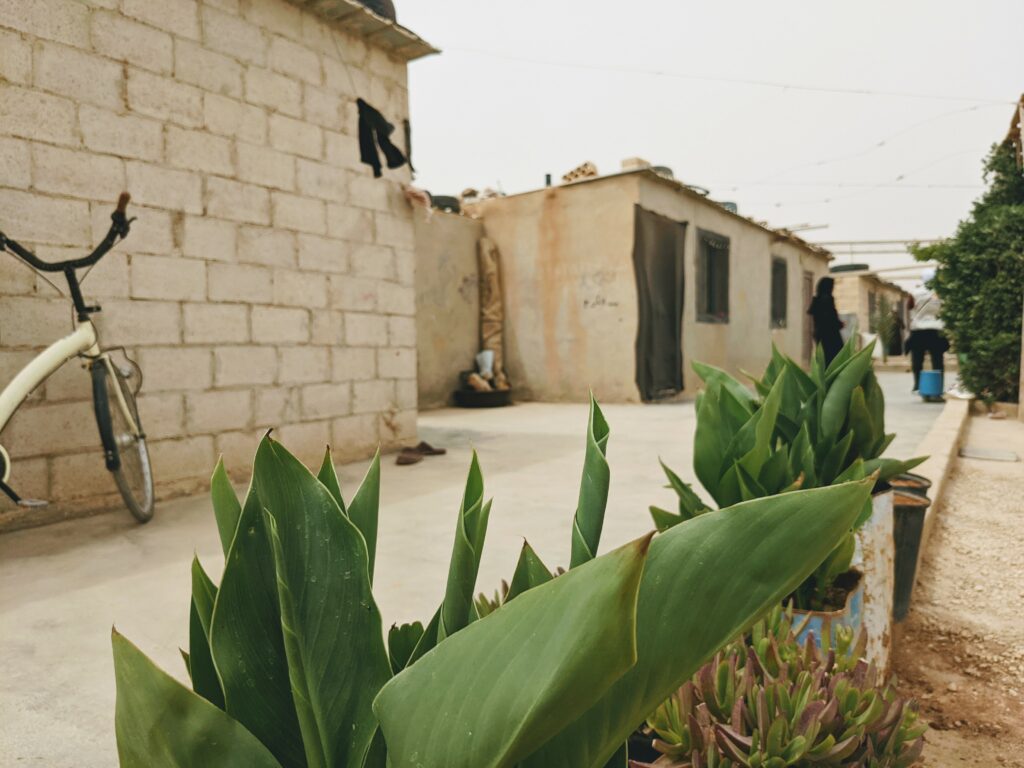 From the city center in Mafraq, we take various smaller lanes into the suburb. From there it continues on unpaved roads. Abu Abdullah and his community developed these sandy roads themselves. While we are trying to orientate ourselves, which turn-off we are going to take, a car pulls up next to us and the driver says: "Are you looking for Abu Abdullah's camp? Follow us". One of Abu Abdulla's four sons is in the car with a friend. We follow the pick-up and go directly to the small village. It's neat and tidy here. Three main streets lead through the village, lined with similar-looking single-family houses. The terraces are decorated and planted. In front of every house there is a bicycle with a basket, ready for the next ride. An idyllic small-town vibe that seems greener than the rest in this deserted area. To make it look like this, Abu Abdullah worked and negotiated in a long and planned manner. He planted over 100 trees together with his neighbors.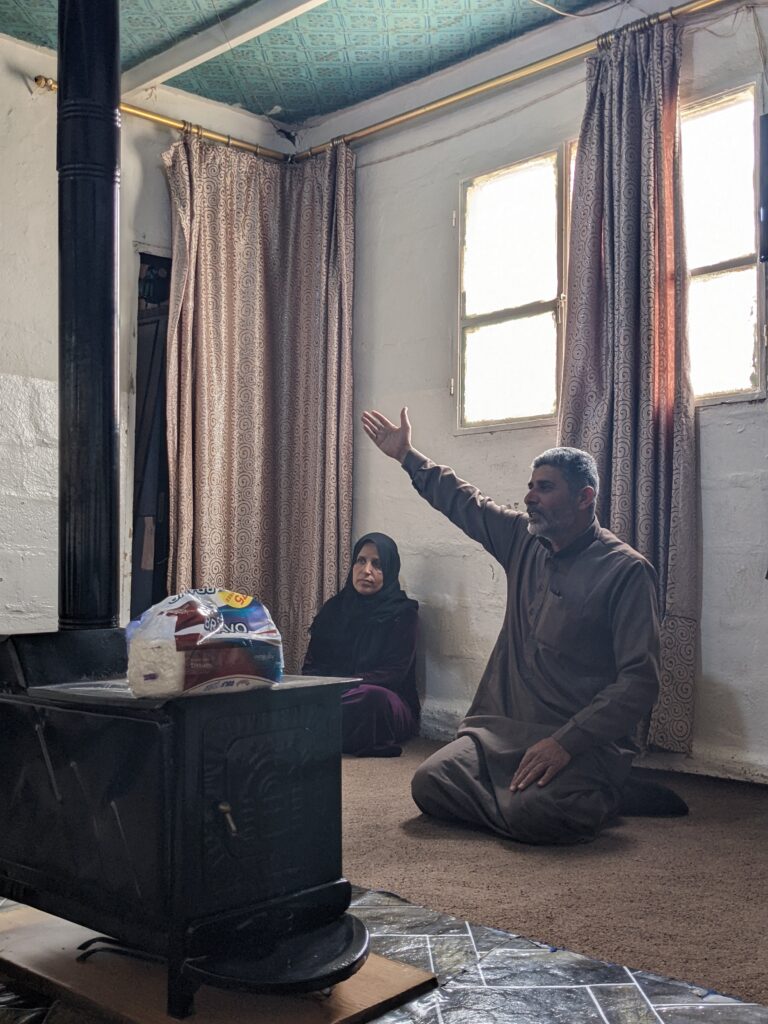 Born and raised in Syria, the man relocated an entire neighborhood from a town close to Damascus to Mafraq during the war. It was a rocky undertaking. The direct route from his hometown in Syria to Mafraq would take just 2 hours.
But Abu Abdulla's family and the people who confided in him had to take a detour near the Iraqi border at that time. 66 people were on the loading area of ​​a pick-up truck for more than 24 hours. Only with the belongings they could carry in a bag. From the Jordanian border, they continued on foot and first came to the Zaatari refugee camp.
Umm Abdullah sits next to her husband Abu Abdullah as he tells us their story at his home in Mafraq, in the reception room. Golden curtains hang in front of the windows, we sit on comfortable sofas.
The door rattles in the wind, and although it's 30 degrees and we no longer need the wood-burning stove in the middle of the room, there's something autumnal about this storm. Through the window you can see the trees bending in the wind. Word by word, memory by memory, Umm Abdullah sees history as if it were yesterday. You can tell from her look.
"Moving from the camp here, was like moving to a castle for me. Especially with many small children, life in the camp was difficult to bear."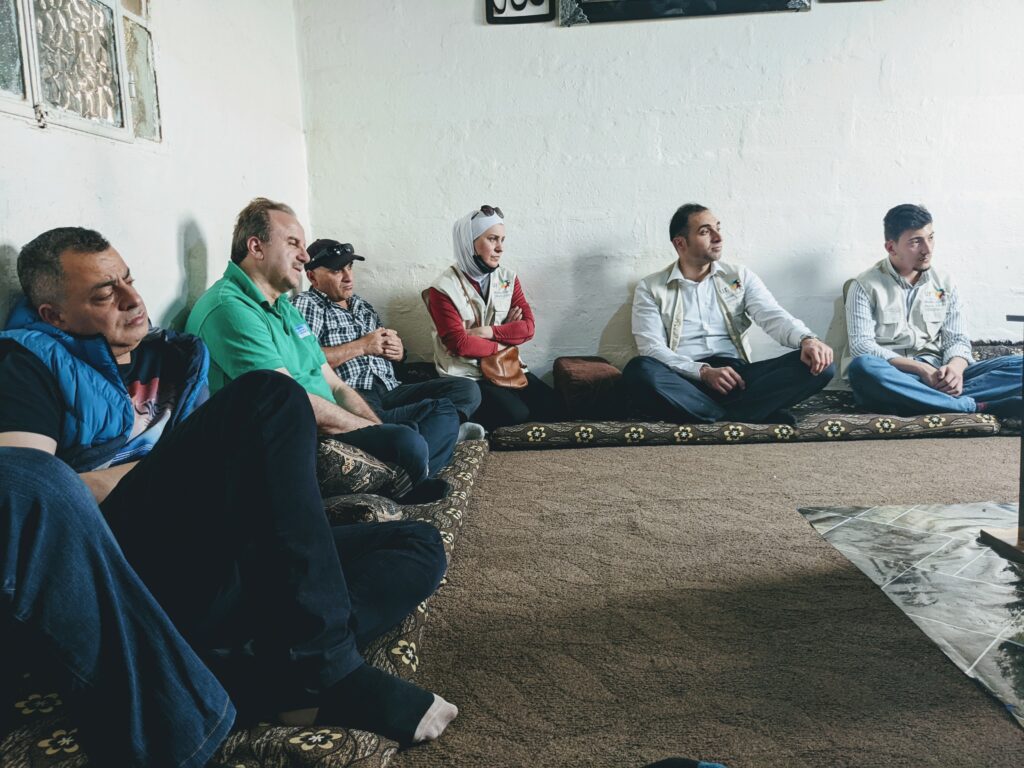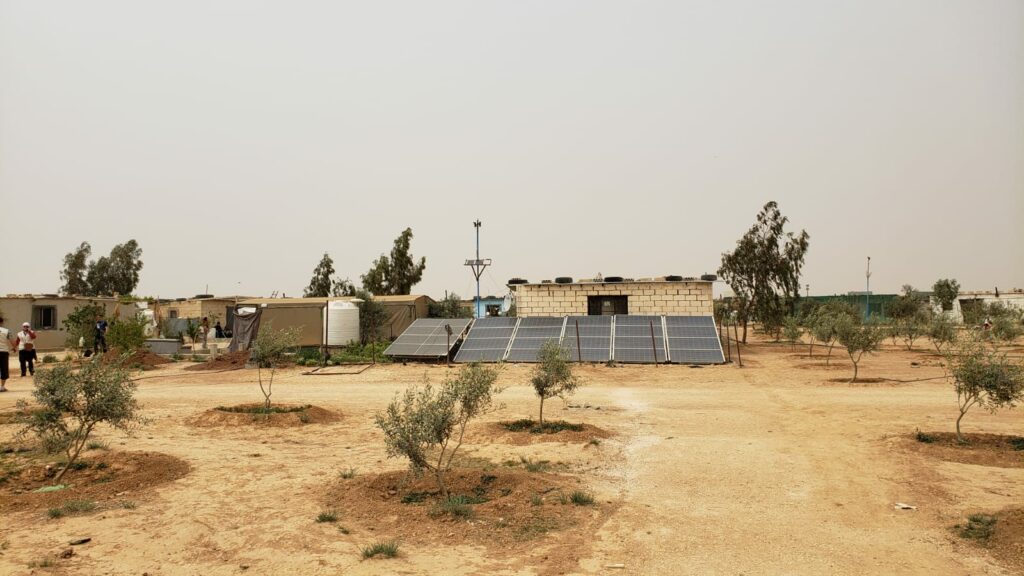 In the meantime, Abu Abdullah's community has been able to settle completely in the self-built village. The neighborhood consists of the same people as back then in their neighborhood in Syria. Just another country. With far fewer resources. With simpler houses. There are car tires on the roofs so that the roof doesn't fly off. Together with the Jordanian government, Abu Abdullah has registered the village as an official residential area.
This has many advantages: the 52 children in the community can attend state schools in nearby Mafraq and are picked up by the school bus. There are no water or power lines yet – Abu Abdullah has built solar cells for that.
But there are still a few plots missing to cover the entire electricity requirement in the village. Water is delivered by trucks. "We help each other out, if a water tank is empty before the next delivery comes, we naturally lend each other water," explains Abu Abdullah.
On our tour around the village, Abu Adullah also shows us the mast of a windmill. Unfortunately, that was destroyed by heavy sandstorms that often occur in Mafraq. At first, the community also lived in tents on this land, which they rent cheaply. Gradually they each sold a tent and built a house together, where several families lived together. With the sale of the next tent, new money came in, the next house was built.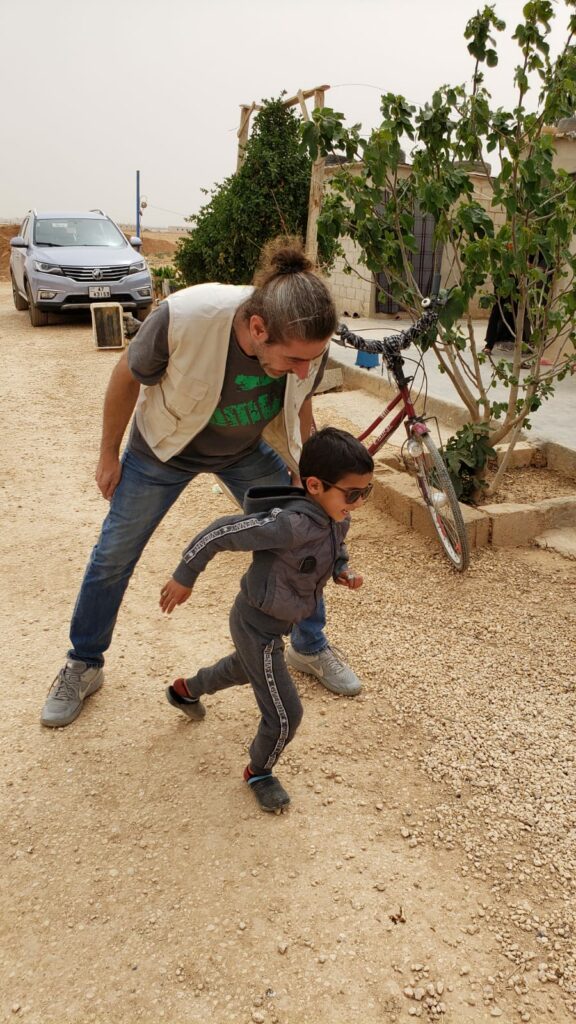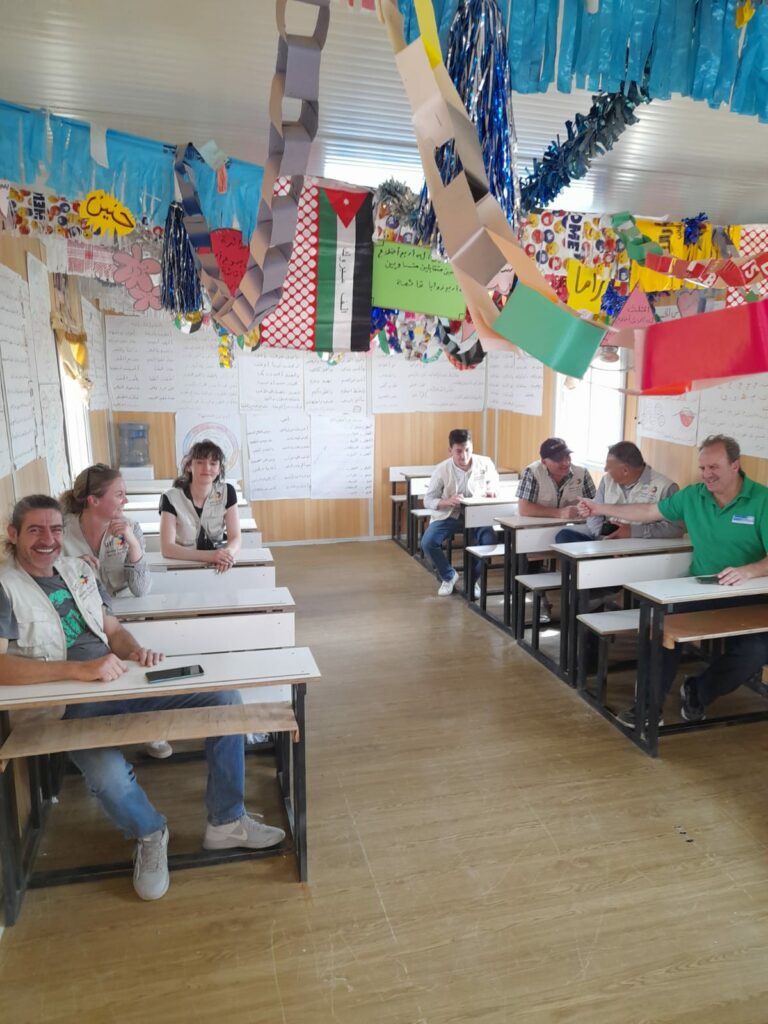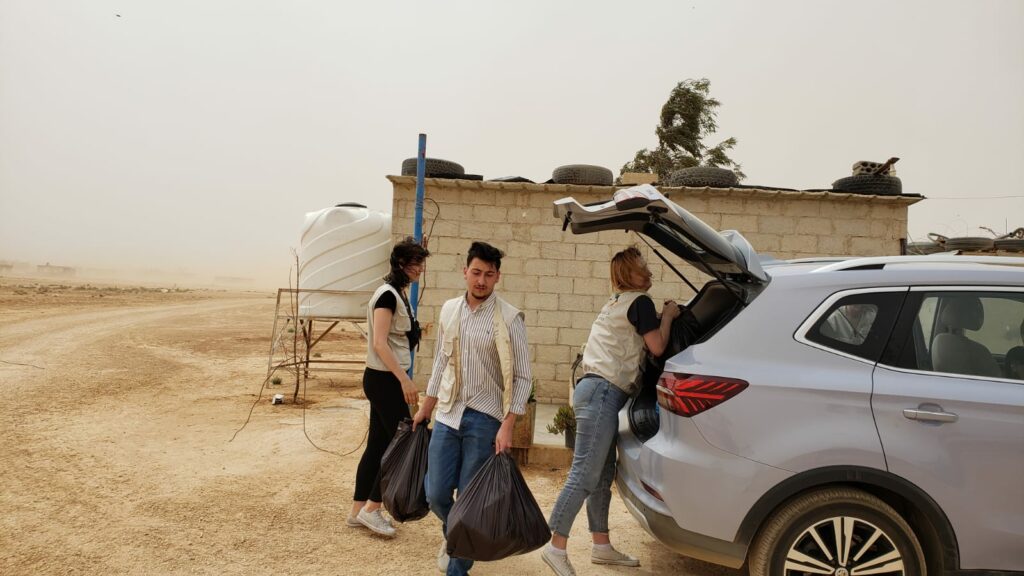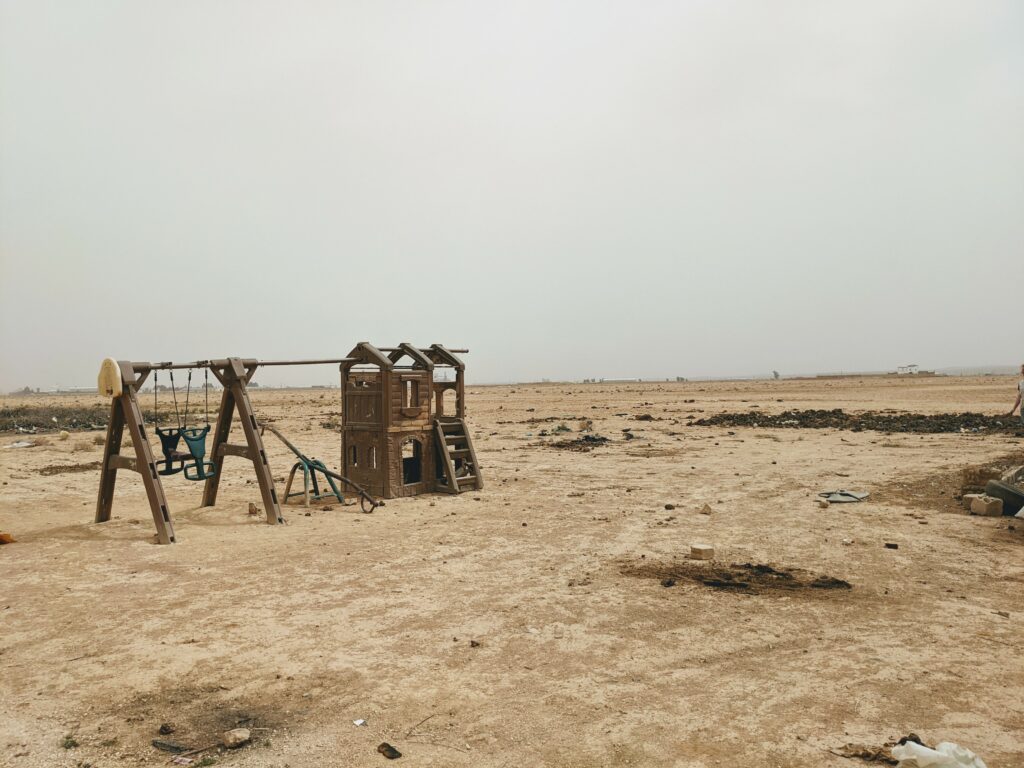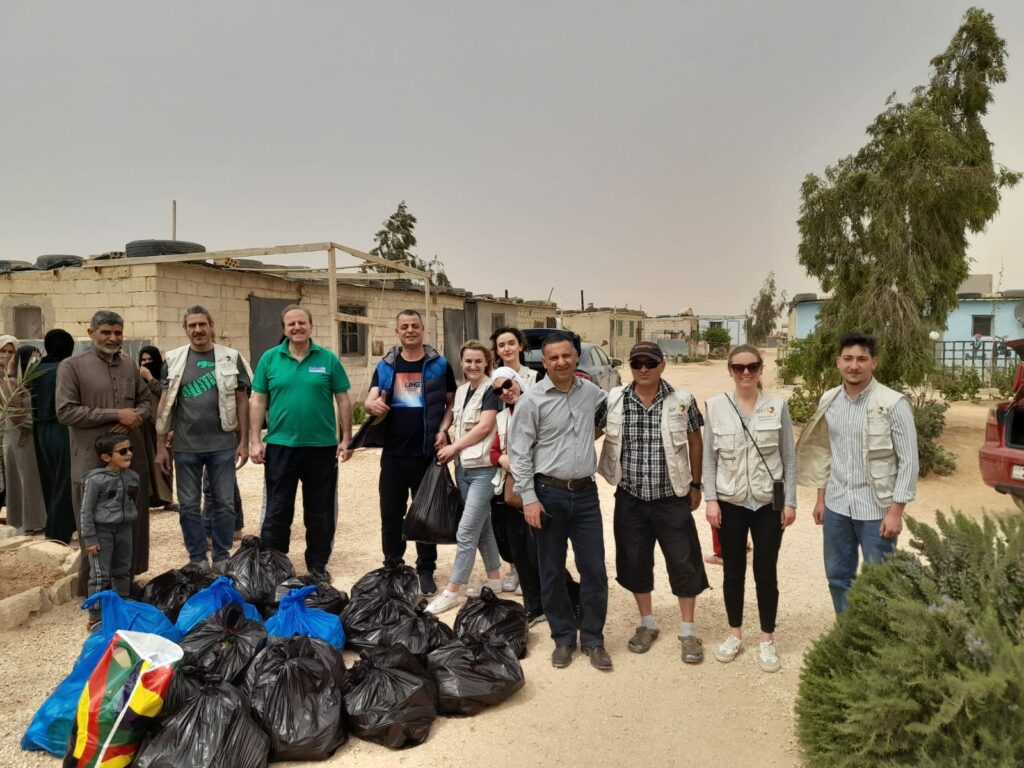 Some men work in agriculture, which brings additional income. Today, all 24 families in this village live in concrete houses. At the end of the visit we meet Abu Abdulla's son again. He recently moved out and got married. But he is not far away, he has built his house next to his parents'.
Here comes a Video about the village: