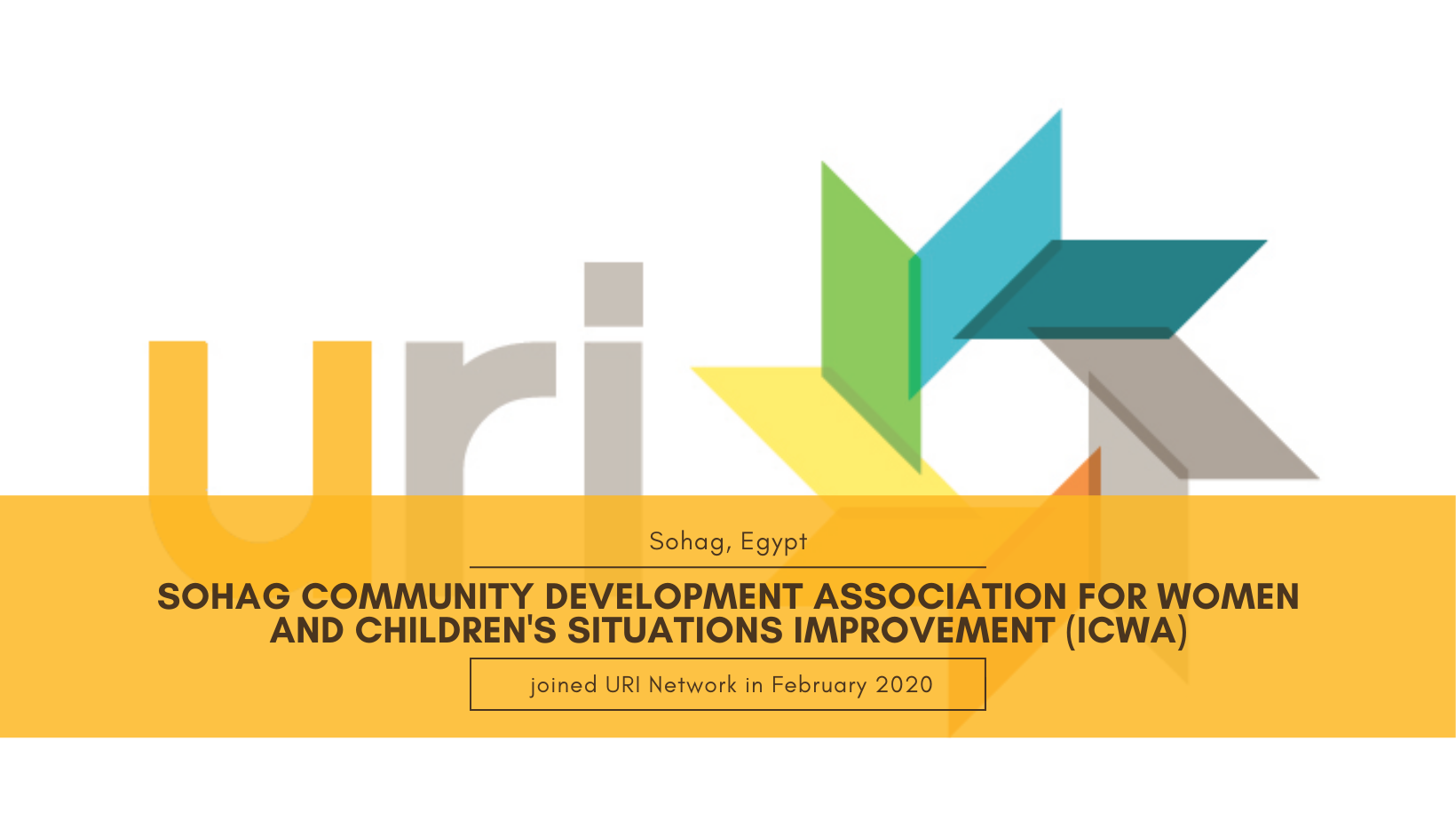 Youth

Women

Community Building

Peacebuilding and Conflict Transformation

Health and Social Service

Human Rights

Interfaith and Intercultural Dialogue
Catholic

,

Orthodox

,

Sunni
Developing the community and improving the situation of women and children in Egypt.
"We aim to raise the health, educational, social and economic levels of our communities in partnership with local initiatives and institutions, and enable all groups of society to obtain their rights through developmental programs."
Sohag Community Development Association for Women and Children's Situations Improvement (ICWA) is a well-established association with a long history of achievements. It has conducted remarkable diverse projects in Egypt focusing on human rights, social justice, economic inclusion, capacity-building, and sustainable livelihoods of people (particularly women, youth, and children). Example of these are its many projects for combating child labor and re-enrolling children who have dropped out of school, projects for food distribution, and projects to support families to improve their economic conditions. It also enhances women's rights by improving health access for pregnant women and infants, raising health awareness, eliminating traditional harmful practices against girls and women, enhancing gender equality, and improving their economic situations. ICWA is also focused on refugees' empowerment and enhancing their inclusion in society. They run programs for youth (raising awareness, capacity-building, and improving their economic situations). They develop the wider community and serve the entire republic of Egypt. Religion is a sensitive issue in Egypt, so ICWA work targets all the segments of society. Their work creates interreligious social understanding and brings harmony to the local communities, alleviating communal violence and bringing peace. Building interfaith bridges enables people of different religions to work together while creating social change. Members believe this is the change that they need to develop their communities.