This September we came together to a cultural cafe with the headline "You are what you eat".
The input and discussion were prepared by Mariam a volunteer from Germany, who had taken this task for the first time. She gave a broad insight into what aspects affect how we eat.
First of all, we learned about the increasing number of people who are overweight or obese, in Jordan and many other countries. Since overweight is one of the biggest risk factors for ischemic heart disease as for diabetes and other diseases, the increasing number turns out to be a very serious health issue.
Due to this issue we discussed what actually shapes our daily decisions concerning our diet.
As we discussed it turned out that our decision is influenced by a wide range of influences, ranging from advertisements to daily schedules and cultural as well as individual background like income, education, religion, and acquired habits.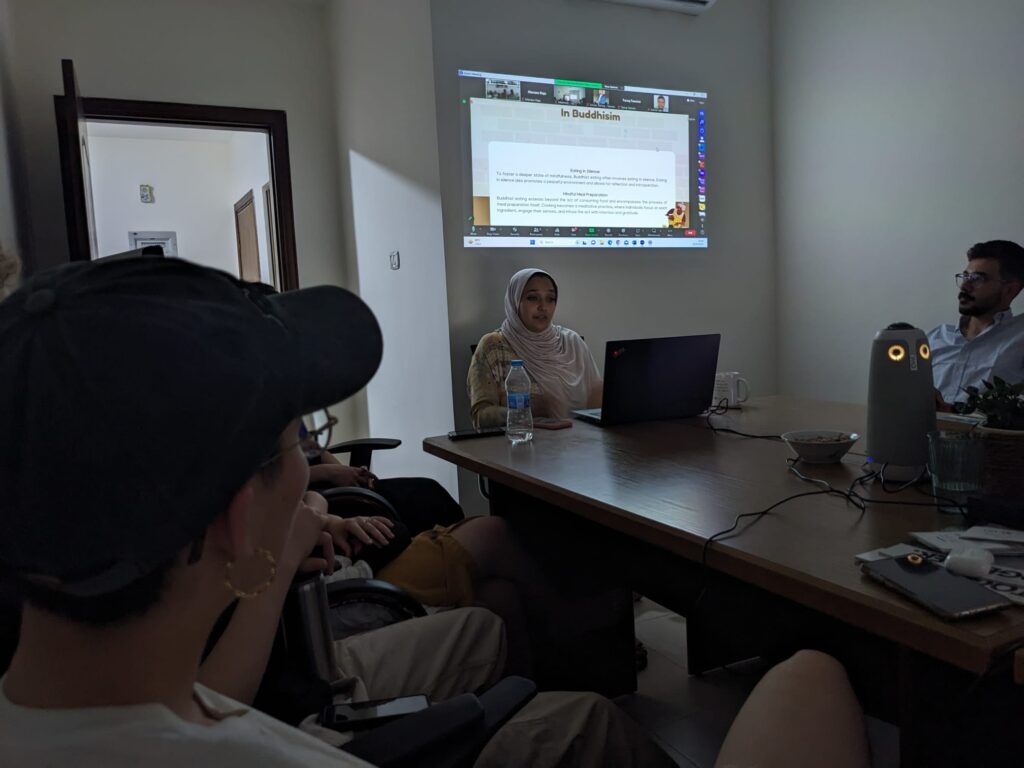 Further, it is not only a matter of health what we eat but also how we eat. There's a distinction between mindless eating and mindful eating.
As most people probably know the habit of eating while working, watching TV, or being in any other way distracted from the actual process of consuming food, most are probably not aware of the risks this habit brings. A Study from Harvard argues that mindless eating can lead to anxiety, overeating and weight gain. Meanwhile Mindful Eating can bring several advantages such as the possibility to distinguish between emotional and physical hunger cues and maybe sometimes even a higher diet quality.
Following our discussion Miriam gave us an insight on different philosophies and religious approaches concerning nutrition.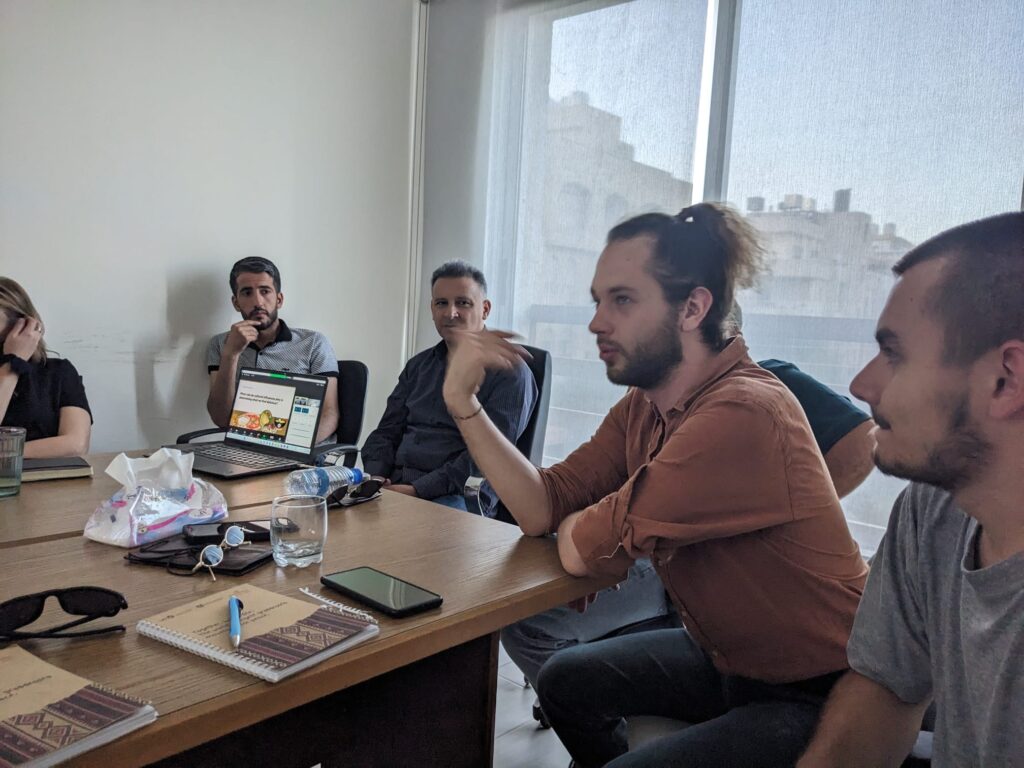 In Santa Dhrama (often known as Hinduism), exists a diet code, dividing food into three categories based on the effects on the body and the temperament.
In Buddhism, we learned, that people believe that getting too attached to things can make us unhappy, also food is not excepted from this belief, which leads to the quote "eat to live, not live to eat!"
In Christian biblical stories meals are often something that is held together or even an event used to break barriers of class and social rank.
In Islam the thought of the others who may have less, seems to play a big role. The quote of the prophet Mohammed points that out very clearly: "A Man is not a Believer Who fills his Stomach while his Neighbor is Hungry."
After the session ended, Luca prepared a real German dish called "Sauerkraut". She started her internship with URI MENA at the beginning of September and her welcome gift matches the topic perfectly. Our Jordanian colleges could try a new dish and practice Mindful Eating straight away.