Self-Care - Nonviolent Communication - Emotional Intelligence
URI Mena facilitated the workshop "Power of Empathy" in October, where twelve participants from different regions of Jordan and five trainers deepened their knowledge and experience of Emotional Intelligence through trustful collaboration.
Day 1: The foundation of a workshop about emotions and intimate information is an atmosphere of trust and harmony. Therefore, we started the workshop at our URI Mena office in Amman, where we had the opportunity to get to know each other. As a result of the different games we played together, we built a great team spirit and got motivated for our upcoming program. Consistent with a workshop on empathy, it is important that we talked about our individual needs and expectations in order to match them within the next days. At the end, each participant received a bag with some small gifts. The most important item was a notebook to write down our experiences, thoughts and feelings. We ended the day by writing about our experiences with Self-Care and how the journal can be a powerful tool for dealing with emotion.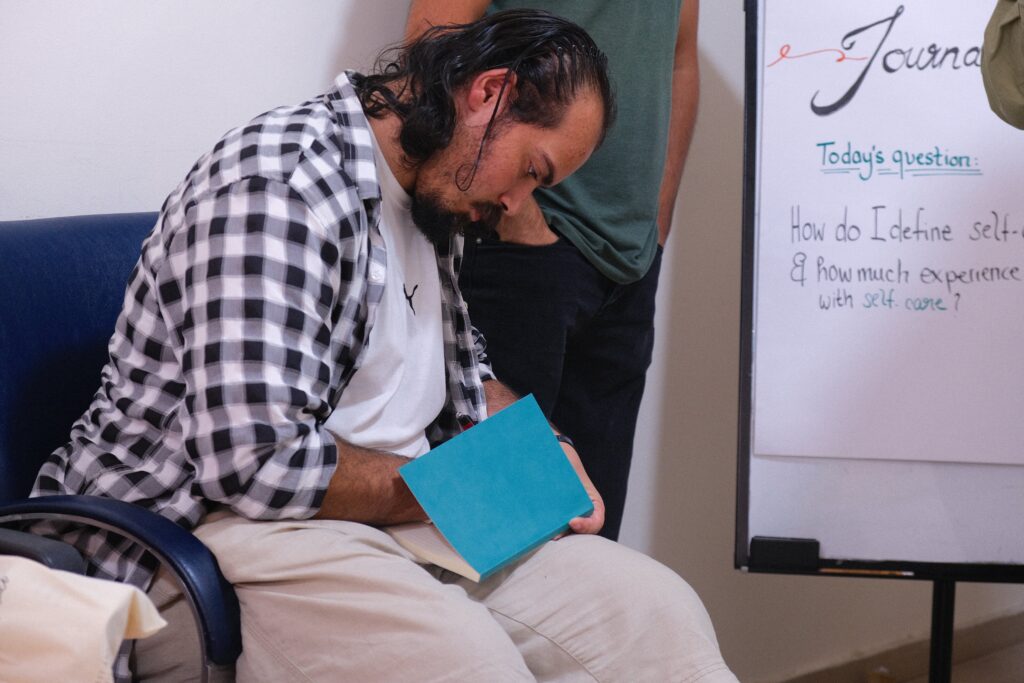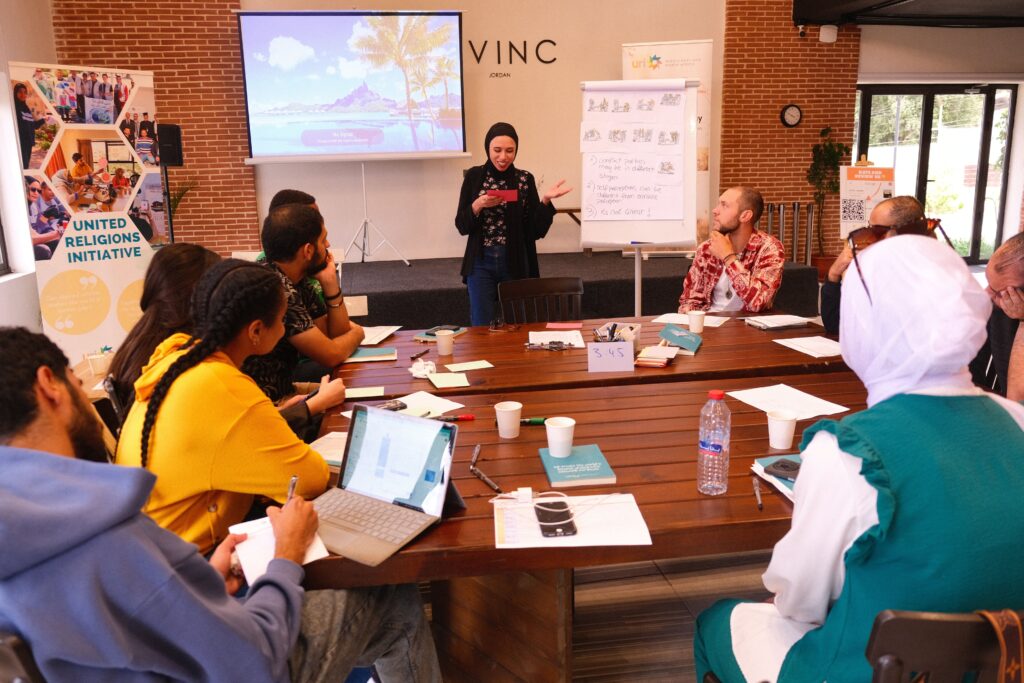 Day 2: The next day we drove to our beautiful venue in As-Salt called Livinc. Livinc is a creative and ecological community hub that supports and empowers talent in the creative economy to achieve sustainable development. This stunning place was the perfect environment to talk and learn about our emotions. To start a day full of emotional content, we checked in with an emotional weather report where everyone described their current feeling using the weather as a metaphor. The basis for emotional work is Emotional Intelligence. Emotional Intelligence (EI) is the ability to manage our own emotions and understand the emotions of those around us. We discussed the five key elements of Emotional Intelligence as they are self-awareness, self-regulation, motivation, empathy and social skills. To assess our Emotional Intelligence we tested our skills in the Internet and were able to see where we needed to develop.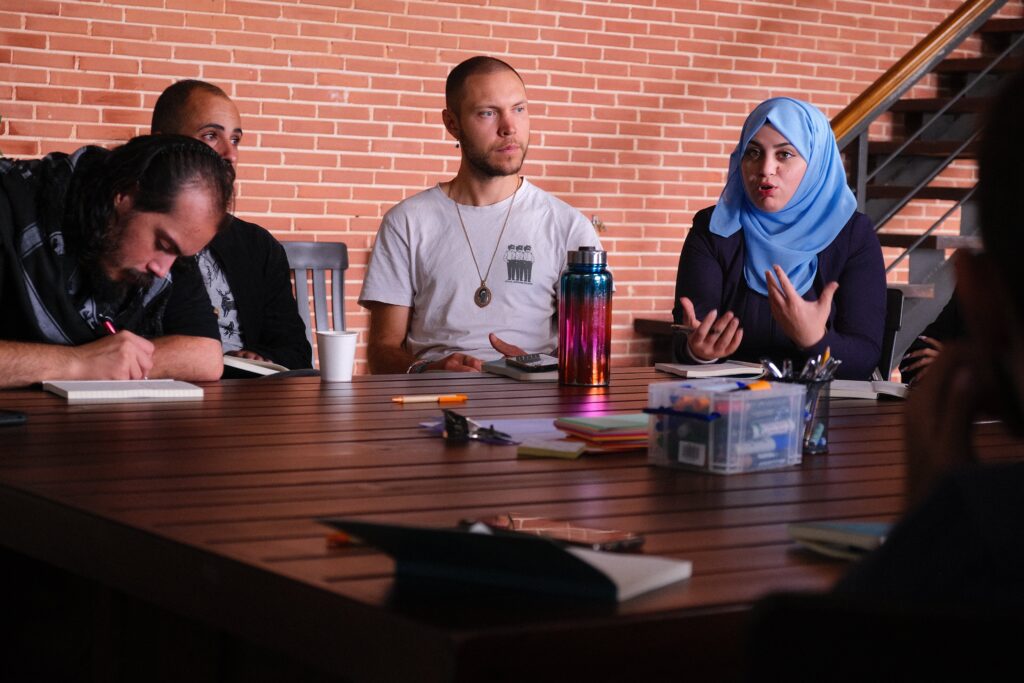 After enjoying our vegetarian lunch on the terrace overlooking Palestine, we continued our programme with Friedrich Glasl's model of conflict escalation. This theory consists of nine stages of escalation. While in the first stage the opposing parties harden their positions and there is a chance for a constructive solution, the ninth stage leads both parties "together into the abyss". We discussed each stage in order to enable ourselves to reflect on our conflicts and to resolve them instead of letting them escalate. Conflicts can be turned into a win-win situation instead of a lose-lose situation for the actors. We want to be calm and attentive in future conflicts, so that they lead to everyone's benefit.
Our workshop was accompanied by regular coffee breaks, where we had the opportunity to talk privately about the topics we were discussing. Through this we gathered new insights and friendships. The journals were another integral part of our workshop. It gave us the opportunity to reflect on the day and the topics we had been given, and was also a great way to end the day.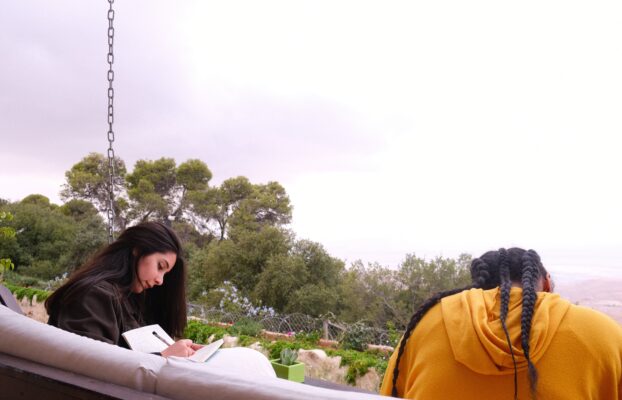 Day 3: After arriving in Livinc and tuning in by sharing our emotions this morning, we were introduced to Ernest Hemingway's Iceberg Model. It points out that beneath the surface there are underlying causes, effects and processes that people can't see from the outside and that we don't pay attention to. We applied this concept to our own cultural identity and in small groups we looked for our characteristics above and below the iceberg. This raised awareness of intercultural understanding and the fact that we always need to be aware of the underlying characteristics that we don't know or understand. This enables us to empathize and accept each other better.
The next part of the workshop was about Self-Care. We raised awareness of mental health issues in our societies and compared the situation in Germany and Jordan. We realized that burnout, depression and anxiety are on the rise worldwide. But social acceptance is still low, so many people suffer from these health issues without getting the support they need. So it is necessary to talk about the importance of self-care: "Self-Care is anything you do for yourself that feels nourishing". We can practice Self-Care in different areas as there are mental, emotional, physical, environmental, spiritual, recreational and social levels of Self-Care. In smaller groups we shared our experiences and methods so that we can now take better care of ourselves.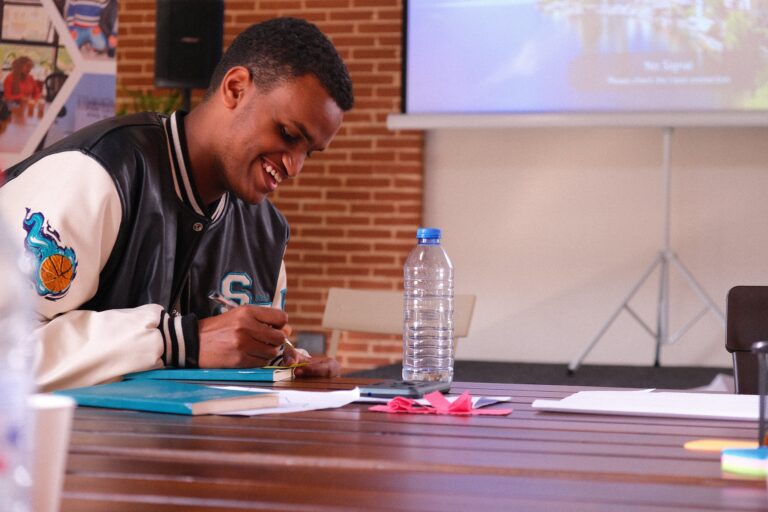 Our final part of the workshop was about Marshall B. Rosenberg's concept of Nonviolent Communication (NVC), which focuses on the power of empathy and promotes the ability to actively listen to the needs of others and oneself when communicating. First, we learned about the "power of language" and how there is an intimate connection between the words we speak and the effect they have on our bodies. Secondly, we were introduced to the four stages of NVC, which are 1. Observation, 2. Feelings, 3. Needs, 4. Desires. To make it more concrete, everyone took a personal conflict as a case to study and practice all four stages. 
At the end we did an evaluation where everyone could write their feedback. This gives us the opportunity to improve such workshops. At the end, everyone received their certificates and after a few last photos in our beautiful venue, we drove back with new knowledge, experiences, friendships and filled hearts.