Do you have the V in your story?
On the 1st of October, we started our cultural café month. For the upcoming Saturdays, different speakers will give training on their topics of expertise. The first cultural café was hosted by Omnia Eteyar. Together with her, participants of URI and URI CCs improved their public speaking skills. 
Omnia was a fantastic trainer! Having an outstanding Curriculum Vitae, she encouraged us to never be intimidated by other people's achievements because it was never as easy as it seemed. Since life happens, your personal journey is undoubtedly not straightforward; it's most likely shaped like a V. This is precisely what you must remember when delivering a public speech. Don't try to impress people by only focusing on your outstanding achievements. Be brave to speak about your struggles, hardships, and failure. Be confident to tell the audience what you felt during the most challenging time in life and what you've learned through it. After that, share how you managed to get out of a low point. Focus on what you've learned through this suffering and ask yourself: How can I give value to the participants through my V story?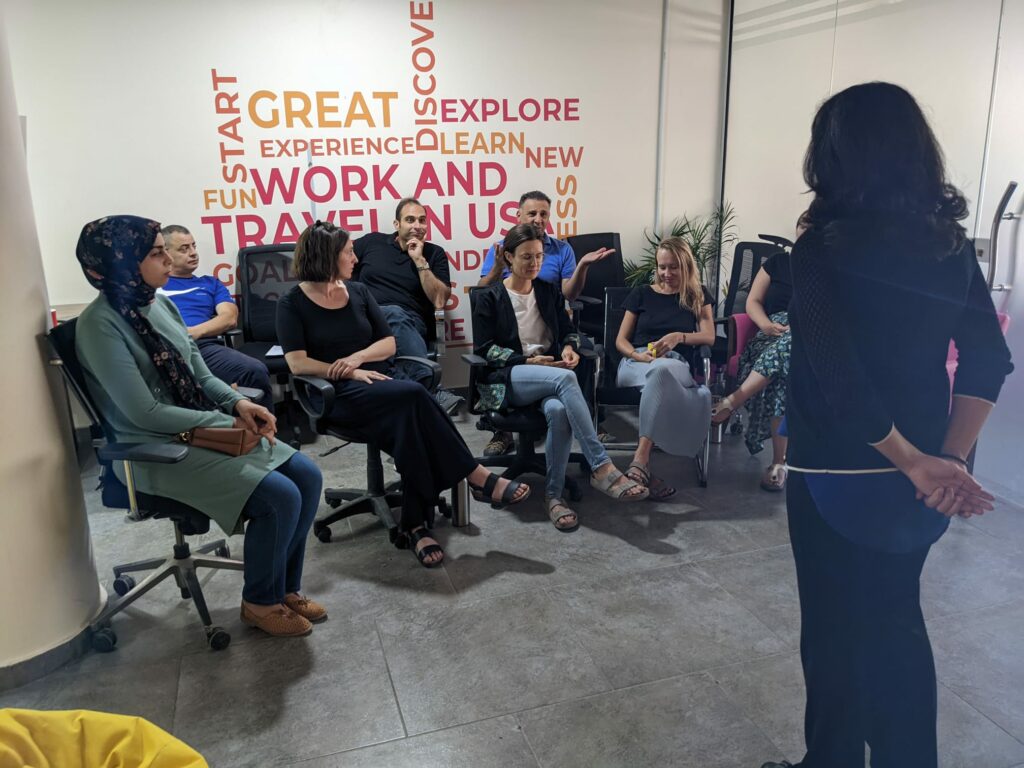 Being true to yourself and sharing your intimate moment makes you more authentic. The audience will quickly feel empathy for you and listen carefully to your advice. So don't be shy to open up 
Straight away, the participants of the cultural café tried out this method. Within 2 minutes, everyone shared their personal V-shaped story. It was a fun exercise to try out what all had learned. And most importantly, participants heard emotional and really inspiring stories worth sharing with others. This definitely brought participants closer together 🙂
The next cultural café will teach you how to write your own poem! If you're interested in joining, ask Mamoun or Laura for more information.