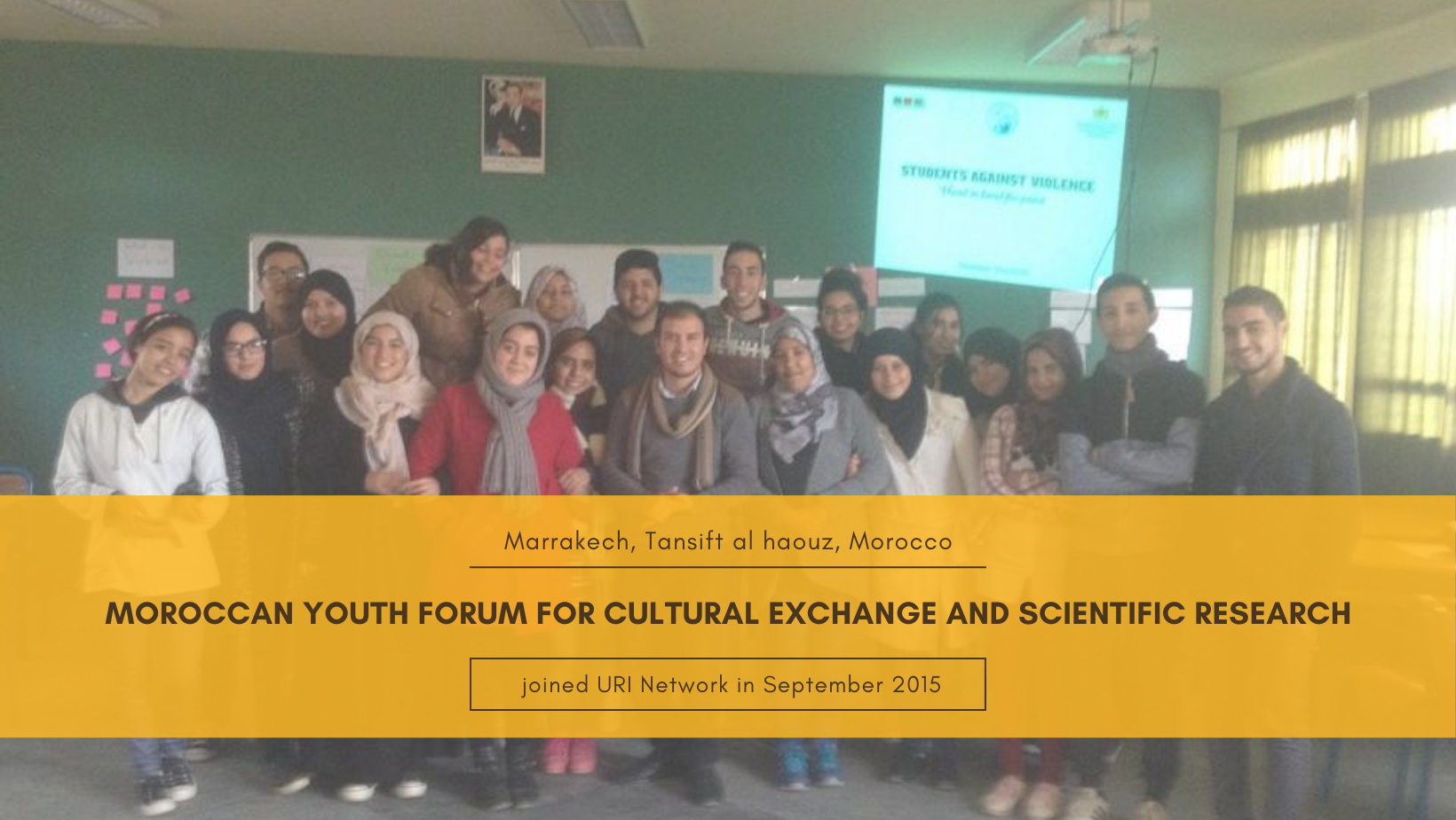 Education

Interfaith and Intercultural Dialogue

Youth
Indigenous, Cultural, Judaism, Islam
Supporting cultural exchange among young people in Morocco.
"Our purpose is to contribute to the formation of a new generation of leaders of this community, and to build a prosperous future for our Morocco."
This Forum is from and for youth. It aims to effectively support the development of Moroccan society and increase the cultural awareness of youth—individuals and groups. The Forum aims to support cultural exchange among young people to serve as a bridge between young people from different nationalities, religions, and intellectual and ideological orientations. In addition, the Forum is a space for scientific research. It looks forward to introduce Moroccan students to the importance of scientific research and help them understand how it is linked to the future of Morocco and the development of Moroccan society. Participants of this Forum want scientific research to go beyond universities, but opened to active institutions in fields at the national, regional and international levels so that all may benefit from their experiences.
This Cooperation Circle (CC) has been pretty active in organizing a huge body of activities. One of their activities, entitled "Peace for Everybody," was created for children to better broaden and deepen their understanding about the concepts of peace and tolerance. Another activity this CC organized, in partnership with the Regional Academy of Education and Formation, was a project called "SPEEK." This project was directed to high school students with the intention of making them productive as well as creative students. An Educational Congress was also conducted by this CC in partnership with AIESEC, through which more than 80 university students and experts in education were welcomed to better discuss the issue of education in Morocco. This duo also organized an activity called "World Wild Classroom," where free classes were given to Moroccan as well as foreign university students on different languages. "Medical Caravan" was a project where CC members distributed medicines and medical needs in different rural areas, with help from the Center of Development. Finally, this CC, in partnership with NAIMUN as well as the Wilaya of the Region of Marrakesh received more than 150 NGOs from different countries to discuss economy and education in Africa in a Model United Nation Conference.
Website: https://www.facebook.com/fjmcs1/